People Procrastinated Today / Procrastiner pour tuer
A game I made in Power Point, because why not.
Download
Download
Procrastiner pour tuer.zip
42 MB
Comments
Log in with itch.io to leave a comment.
I'm definitely gonna look into that. I didn't know of that option and always knew that in this state, this would be an issue (as well as people using the arrows). In the meantime, you can just stop yourself from using it (I don't have PowerPoint on my PC anymore :P).
j'ai gagné et je trouve ce jeux drole XD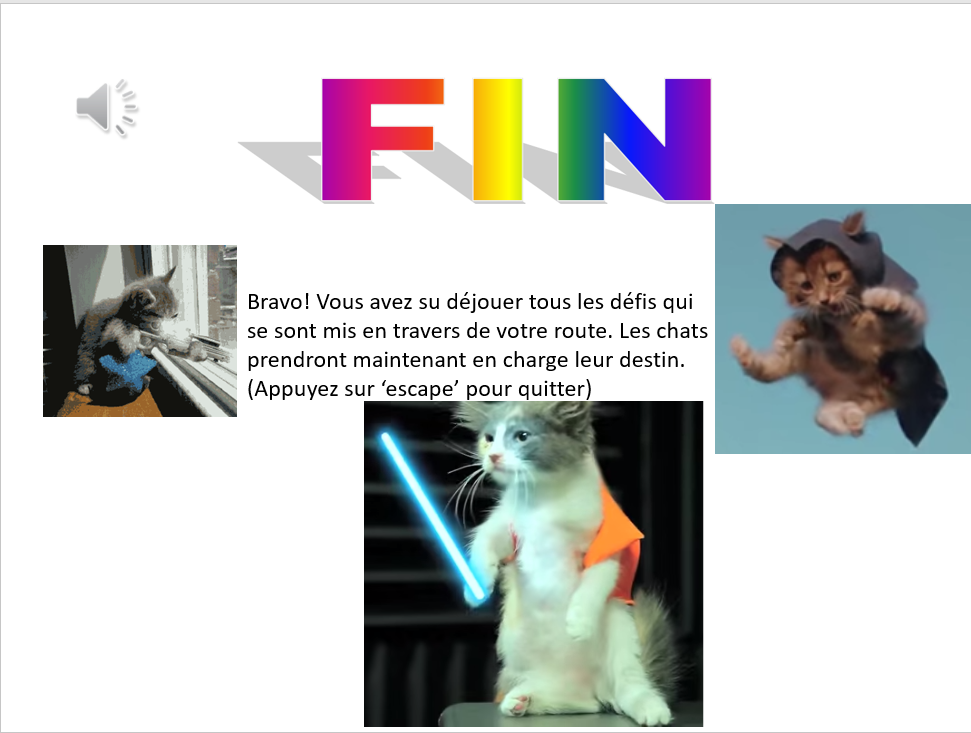 la fin du jeux
Contente que tu aies apprécié!
ahh ye, the forse make's sence to cats now